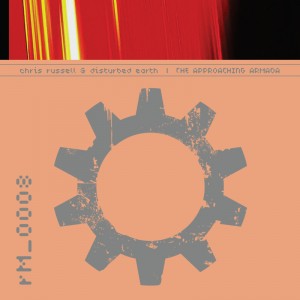 I'm very proud to announce the upcoming release of Chris Russell and Disturbed Earth – The Approaching Armada. This release has been long in the making and joins two good friends of mine as well as amazing musicians and composers.
Please join us on Friday, October 15, 2010 on StillStream.com during Darrell Burgan's Blue Water Drift Dive program between 10 pm and 1 am Central Time as we listen to the new album in it's entirety!
Many of the Relaxed Machinery artists will be in the chat room – and I hope you can drop in and say hello!
More information on the release, including song previews, artwork, and the stories behind the album from both Chris and Dean will be posted all week long.
John
artist / owner
Relaxed Machinery – organic .: ambient :. techno
http://relaxedmachinery.com