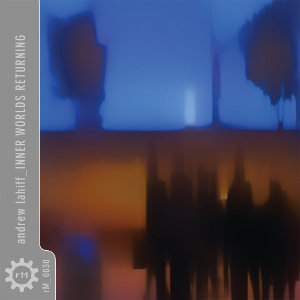 The 6th anniversary episode of the Hypnagogue Podcast is now available and Relaxed Machinery is thrilled John chose a track from Andrew Lahiff's "Inner Worlds Returning" – Thank you, John!  Congratulations, Andrew!  And stay tuned, because later this year Andrew Lahiff has a new album coming out on rM!
Here's Hypnagogue's post:
Well, happy birthday to me! The podcast starts its sixth year in production with three sets of some hand-picked favorites. As always, pulling a dozen "favorites" out of a library of nearly 10,000 tracks isn't easy. I hope you enjoy the ride, even if I am a bit overly talky in this one. (No interruptions next time, promise!)
Steve Rose, Somehow Different (Pt 1), The Diminishing Day
9.23       Lopside, Standing at the Mechanical Ocean, 37
16.22     Steve Roach & Robert Rich, Blood Music, Soma
24.05     Dave Preston, Be Alive, Be
34.08     Mingo, Translation of Lost Consciousness, The Light That Bends
40.38     Radium 88, The Irretrievable Loss of Perpetual Belonging, Escaping Tomorrow
45.35     Sensitive Chaos, Thoughts of Home in a Sandstorm, Seeker After Patterns
53.41     Jeffrey Koepper, Byzantine Machine, Momentium
1.02.00  Andrew Lahiff, Echoes of the Harmonic Canyons, Inner Worlds Returning
1.08.54  John Vorus, Cove, Transmuting Currents
1.15.44  Silvercord, Waking to Solace, I Smiled Because I Knew Death Is But A Door
1.21.44   Dan Pound, Polaris, Aurora
I got so soft-brained from the last set that when listing track names at the end I mistakenly kept saying "after" rather than "before." But you're smart enough to have figured out what I meant, right? And if not–hey, look! A playlist!