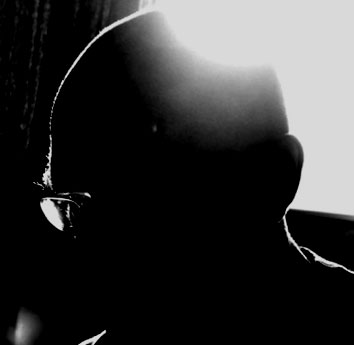 I've been writing ambient/instrumental music now for over 20 years, but I only really started writing "properly" in 2007/8.
Since 2007, I have released three albums as a solo artist: holding on – letting go and is (now exclusively on Trace Recordings in the UK) and, most recently, the more I look the less I see (on Standing Stone in the USA), and three albums in collaboration with Dean Richards (Disturbed Earth) under the name stillEarth.
History
Since my late teens, I seem to have always been somehow involved with music. My first forays into recording were done using a guitar, an ancient Teac A108 two-track cassette recorder and a mono tape recorder/player. The acquisition of a Moog Prodigy (wish I had never sold it!) made life much easier, and it was then that I started writing ambient pieces. This was around 1982.
After a two-year stint managing a band in Manchester, in 1987 I moved to Leeds, where I found employment at Lion Studios. This is how I came to be a sound engineer, which had been a long-held ambition of mine. If I had a speciality, it was for acoustic/folk music – still a genre dear to my heart. I had two bosses: one was a completely technical engineering wizard, and the other an absolute maverick. I was very lucky to have two such diverse teachers.
1990: I moved to London.
1991: I left London.
I went "missing" for a few years, then moved on to Glastonbury, and stayed there until 1996. (I was lucky enough during that time to spend some time living/staying on a field under canvas…)
I now live in Cumbria, in the northwestern tip of the UK, and have been here some nine years. It is the countryside around here that has given me much inspiration for many of my pieces. (I am not influenced by music, as such, but more so by the world we live in, and the places we visit, and the experiences we have in our lives.) I am not at all prolific.
I still (resolutely) work in the analogue domain, with all outboard equipment, using my old Mac mostly as just a "tape recorder" (though without Bias Peak I'd be absolutely lost). However, I'm slowly being dragged into the 21st century by way of necessity, as my gear is now so old, with breakdowns becoming more and more common.
Apart from my work with Dean Richards, as stillEarth, I am also now a "full-time" member of the global musical collective 48cameras (sadly Soviet Dynamo are no more, but I am still working with its founder, the multi-instrumentalist and superb songwriter, Paul Harrison), with more collaborations in the distant pipeline.
Relaxed Machinery Releases
[child-pages child_of ="14″ meta_key="artist" meta_value="peter-james"]
Links