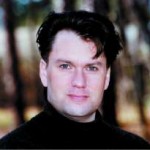 The term musical alchemist best describes modern music composer Robert Scott Thompson. Combining his mastery of the electroacoustic, contemporary instrumental, and avant-garde genres into a swirling cohesive whole, he is an important pioneer on music's new frontier. Hailed as one of the most important composers working in electroacoustic, acousmatic and classical ambient music today, he has produced and published seminal work since 1976.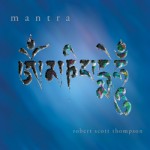 Influences as diverse as Chopin and Satie, Stockhausen, Varese and Cage, and Bowie and Eno can be heard in Robert's music. Robert's first love is the electronic music synthesizer, but he is also an expressive vocalist, instrumentalist, video artist, computer musician, sound designer and film composer.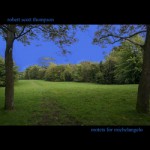 Robert is a composer of both instrumental and electroacoustic music and is currently Professor of Music Composition at Georgia State University in Atlanta. He earned the B.Mus. degree from the University of Oregon and M.A. and Ph.D. degrees from the University of California at San Diego (UCSD). His primary teachers include Bernard Rands, Roger Reynolds, Joji Yuasa, and F. Richard Moore.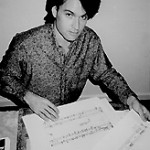 He has created work in a wide variety of forms ranging from chamber and orchestral music to works for the virtuoso soloist, computer music, and video and performance art. He is the recipient of several prizes and distinctions for his music including the First Prize in the 2003 Musica Nova Competition (Czech Republic), the First Prize in the 2001 Pierre Schaeffer Competition (Italy) and awards in the XVI Concorso Internazionale "Luigi Russolo" (Italy), Irino Prize Foundation Competition for Chamber Music (Japan), and Concours International de Musique Electroacoustique de Bourges – including the Commande Commission 2007 (France), among others.
Relaxed Machinery Releases
[child-pages child_of ="14″ meta_key="artist" meta_value="robert-scott-thompson"]