Palancar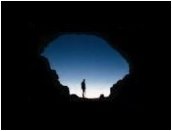 Artist Web Site: Click Here
Contact This Artist:&nbsp: Click Here
Darrell Burgan is a prolific artist hailing from Texas who releases electronic ambient music under the project name Palancar. He is also the founder and owner of internet radio station StillStream, commercial record label Blue Water Records, electronic soundware vendor Spirit Canyon Audio, and is a member of ambient groups Copal River, Cluster Balm, Labrathisattva, and Flute of the Fallen Tiger. He has also recorded and performed with mindSpiral, and with Different Skies. Finally, he is also the founder and owner of Earth Mantra Netlabel.

Darrell has been active in the electronic and ambient music communities since the late 1990's, having released a number of electronic new age albums during the period 1997-2000. Somewhere along the way, Darrell discovered ambient music's limitless possibilities and turned his full attention to making music in this genre.

Since then, Darrell has released a large number of ambient albums. A good number of his albums are studio-based, but Darrell has a particular fondness for live performance. Indeed, since about 2004, Darrell's primary canvas has been the live improvisational ambient format he calls the "Ambient Train Wreck". Darrell has released several commercial albums through his online label Blue Water Records, but since 2007 has focused completely on Creative Commons releases through his netlabel Earth Mantra.

In addition to his solo music, Darrell releases music as part of Copal River, an ambient band with fellow Earth Mantra artist Scott Turner of Not Your Average Hippy fame, and with Cluster Balm, an ambient trio composed of Scott Turner, Darrell, and electronic maestro Jason Philip. He has also released a collaboration with John Lewis of FootFall, another collaboration with Mike Metlay, and yet another collaboration with Mike Metlay and David Herpich, all here on Earth Mantra. Darrell loves to collaborate just as much as he loves to work solo, and has numerous collaborations in the works with many other great artists.

Since Darrell is the owner of Earth Mantra, it is a safe bet that you will be seeing many more Palancar releases here, as well as on other quality netlabels throughout the community.
Earth Mantra Releases By Palancar