Phillip Wilkerson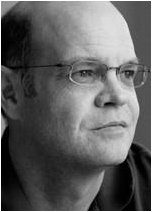 Artist Web Site: Click Here
Contact This Artist:&nbsp: Click Here
On the Florida gulf coast, a talented musician has been making a big splash in the ambient music scene. Since 2006, Phillip Wilkerson has been releasing lush musical journeys through spacious, contemplative atmospheres. Sometimes dark and moody and other times light and ethereal, Wilkerson's atmospheric and minimalist-inspired approach aims to weave soundscapes in the listener's ears, creating an evolving, submersive sonic experience.

"I have an appetite for atmospheric, spartan, and minimalist music", says Wilkerson. "I'm working to develop my own style of ambient that is highly amorphous, unstructured, and at the same time, contemplative. I primarily use Access and Yamaha synthesizers to design my own sounds, along with virtual instruments to include sprinkles of various sampled acoustic instruments, choruses, and strings."

Phillip Wilkerson began playing piano at age 5 and guitar at age 14. Influenced by his grandmother's and his great-grandmother's musicianship and his immediate family's collection of jazz, rock, and classical record collections, Phillip grew up immersed in great music, secular and sacred. His great-grandmother both played, and composed for, ragtime piano. She taught Phillip the rudiments of music and piano, and by age 6, Phillip was attentively listening, and often, figuring out how to play some of what he heard by ear.

"And my grandmother had a Lowery organ. One of those with a split keyboard and panel of myriad sound manipulation switches and rhythms. It was my first hands-on introduction to electronically generated sounds." As a child, he often spent weekends at her house, listening to her play church hymns on the organ and studying the music instruction books she shared with him. In fact, church a-capella music and four-part vocal harmonies mesmerized Phillip and he actively participated in his grade school and high school choruses.

Around the age of 25, Phillip acquired his first Roland MIDI keyboard and a Korg synthesizer. He began experimenting, musically, with abstract, ambient, and atmospheric ideas and sounds, primarily for the pure love of experimentation.

In late 2005, Phillip discovered the ease of recording with computers and DAW software. Within a few months, he was recording and sharing his compositions. He now uses Access Virus TI and Polar synths, a Yamaha Motif XS6, a handbuilt Renner synth, Fender & Taylor guitars, field recordings, and several VST instruments and effects to create his distinctive musical sound worlds.

Note: for an interesting interview with Phil, please click here.
Earth Mantra Releases By Phillip Wilkerson