Sylvie Walder and Phillip Wilkerson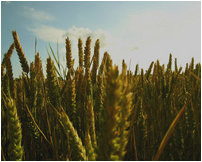 Artist Web Site: Click Here
Contact This Artist:&nbsp: Click Here
Philip Wilkerson is an ambient artist hailing from Florida, who has has been making a big splash in the ambient music scene since 2006, through spacious, swirling atmospheres and challenging electronic compositions. Sometimes dark and moody and other times light and ethereal, Wilkerson's atmospheric and minimalist-inspired approach weaves a soundscape around the listener's ears, creating an evolving, submersive sonic experience.

Sylvie Walder is a French sound recordist and experimental musician who has been creating evocative works of sound sculpture for the netlabel community for some time. Her solo music is lovely, but she also participates in several collaborative efforts, including one with The Darkening Scale called The Tapeworm Vessel. Her collaboration with Phillip Wilkerson has produced a lovely synergy of ambient music and field recordings, available here on Earth Mantra.

We are excited by the music that this pair of talented artists has produced, and hope to hear more from this duo in the future.
Earth Mantra Releases By Sylvie Walder and Phillip Wilkerson