Jacob Newman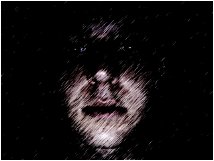 Artist Web Site: Click Here
Contact This Artist:&nbsp: Click Here
Jacob Newman is an ambient artist hailing from Colorado in the USA.

Jacob has always been drawn to electronic sounds for as long as he can remember. Despite growing up in northwest Arkansas, at an early age he became immersed in ambient and electronic music, which is all the more remarkable considering he lived in a small city where there was absolutely no electronic scene whatsoever. He finds most forms of music to be inspirational, as well as sounds of nature, sounds of weather, and the "sound of infinity". He considers ambient music to be an integral part of his life.

His musical process emphasizes experimentation, and includes an array of software, personal field recordings, a Waldorf Microwave XT and a Fender P-Bass. He has released music both from his own web site as well as from the SeedSound.com netlabel. Additionally, he is also one half of Frequent Sync, a textural/environmental ambient project with Darren Harper.

Besides music, Jacob is active in sketching and painting, photography, mountain biking, and "just being outdoors".

Earth Mantra is happy to be bringing the music of this talented artist to our listeners and hope to see much more out of Jacob in the future.
Earth Mantra Releases By Jacob Newman