Silvercord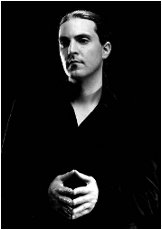 Artist Web Site: Click Here
Contact This Artist:&nbsp: Click Here
Growing up under the rural thumb of Michigan, Geoff Nostrant was raised on the old psychedelic rock records his father insisted on playing. As a teen, he grew tired of the region's undying love of the classic rock scene and craved a different form of music. As a result, he began to listen to ambient/space radio programs late at night under the stars and was hooked on the weightless, wondrous feelings of ethereal music.

Flash forward to the university years. Geoff was introduced to the fusion of ethereal space music and rock/pop and was immediately hooked. He began to record and produce tracks that reflected the dreamy feeling that resonated in him when I listened to ambient music. Around the same time, Geoff graduated from Eastern Michigan University's music program, with a focus on classical guitar.

On a whim, he bought some rather cheap recording equipment with no idea how to use any of it. Since there was no one around to show him the ropes, he learned them through trial and error. As he became more brave with experimental recording, he began to invite his friends to take part in creating sounds. Weekend evenings were spent composing atmospheres and bouncing ideas off one another. Recording became very creative and therapeutic for Geoff, an outlet to life's common disappointments and frustrations. As a friend and mentor once said, "Recording is cheaper than therapy".

From this, Silvercord was born.

The name of the project has ancient origins. The "silver cord" has been believed to be the supposed shiny umbilical-like connection between the physical body and the ethereal body by those claiming they have had out of the body/near death experiences. What is interesting about this phenomenon is that people from different cultures, creeds, ages, areas and periods time throughout recorded history have report accounts of the same experience. Geoff believes there could not have been a more appropriate name for the music that he and his friends created.

Earth Mantra is very excited to bring the music of Silvercord to our listeners, and hope to hear much more from this exceptional artist.
Earth Mantra Releases By Silvercord