Darren Harper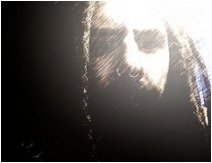 Artist Web Site: Click Here
Contact This Artist:&nbsp: Click Here
Darren Harper is an ambient and electronic musician hailing from the foothills of the Rocky Mountains, in Nederland, Colorado, USA. He has been a musician for twenty years, originally in the realms of punk and esoteric space-rock jams.

Darren began the journey of a trance and ambient DJ/producer early in the new millennium as half of the improvisational ambient/noise duo Holomovement. Darren's compositional works range from beatless, environmental ambient to minimal atmospheric trance, and often attempt a merge somewhere in between.

He describes himself as "obsessed with electronic music", particularly ambient music. He explores both dark ambience as well as more "blissed" tones. He has released solo psytrance music on Ektoplazm Records, and has also participated in a collaborative ambient project called Frequent Sync, with fellow Earth Mantra artist Jacob Newman.

We are proud to bring our listeners the music of Darren Harper, and hope that he has many more Earth Mantra releases to come in the future.
Earth Mantra Releases By Darren Harper