Shane Morris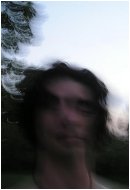 Artist Web Site: Click Here
Contact This Artist:&nbsp: Click Here
Shane Morris is an ambient electronic musician residing in the Ozark Mountains outside of Fayetteville, Arkansas, USA, who creates atmospheric polyrhythms and ethereal soundscapes in the ambient / tribal / space music domains. Inspired by trance-inducing rhythms, deep textural harmonies, and the juxtapositions of the natural and urban worlds, his music is a dynamic sojourn through textural sound-fields that glide across dark glacial valleys and soar along transforming hyper-groove peaks.

Shane's compositions are a balance of both structured and improvised explorations that evolve rhythmically and harmonically through a continual immersive mix. His sound comes from a blend of analog and digital synthesizers, acoustic and electronic percussion, vibraphone, winds, samplers, field recordings, and effects processing.

Shane received a BS in Anthropology and Music from the University of Missouri with an emphasis on the phenomenon of "trance". He is an avid live musician and improviser, having played at several Electro-Music festivals, City Skies 2009, among other venues locally and regionally, as well as numerous online streaming concerts. Shane also hosts a weekly net radio program called Space Port Zero Nine.

Earth Mantra is very pleased to be bringing the music of this superb musician to our listeners, and hope there are many Earth Mantra releases from Shane in the future.
Earth Mantra Releases By Shane Morris