mindSpiral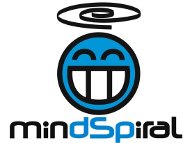 Artist Web Site: Click Here
Contact This Artist:&nbsp: Click Here
mindSpiral has been described by its founder and central member, Mike Metlay -- known for projects such as Team Metlay, Ozma, Different Skies, metlay!, wonderVu, Labrathisattva, and EEK! -- as "What you get when you pick up the phone and hear me saying, 'I have this idea for a music project, you want in?' and don't hang up quickly enough."

Mike has used mindSpiral as a canvas for a wide assortment of collaborations with other ambient, electronic, and experimental musicians, since 2005. Each mindSpiral project is numbered for its unique combination of talents, and each mindSpiral release differs from the others in often radical ways. Some involve live performances in planetaria or other venues, while others take advantage of online broadcasting.

All mindSpiral projects have three things in common: they are not associated with any music festivals or events that have a life of their own (such as Different Skies or City Skies); they always involve groups of two or more people led and guided by Mike rather than another organizer; and they are always created face-to-face (Mike has other projects that use online collaboration methods).

In recent months/years, a number of mindSpiral collaborations have been featured in live concerts on StillStream.com or in Second Life, with the music either added to the station archives or released on one netlabel or another. One such collaboration, mind6Spiral, has released an album entitled The Redundancy of Suicide, on the Just Not Normal netlabel.

Earth Mantra is proud to be able to offer some of the very best mindSpiral releases for your enjoyment. The first such releases are from mind8Spiral, where Mike worked with Darrell Burgan (Palancar, Cluster Balm, Copal River, Labrathisattva) and David Herpich (Emerald Adrift) on a series of live shows that are being mastered and released over a period of several months.
Earth Mantra Releases By mindSpiral