Nettless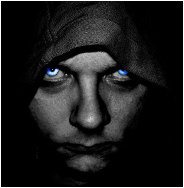 Artist Web Site: Click Here
Contact This Artist:&nbsp: Click Here
Nettless is the ambient music project of Finnish artist Toni Viholainen.

The Nettless project was born while Toni was making recordings for his Ten After Dawn electronic music project. Most of these songs originated while he was going through different kinds of synth sounds, which were supposed to be used in the songs of Ten After Dawn.

But while doing that, the sounds took him along, and without any warning they started something else in him. He started to compose new songs altogether, and it didn't took long for him to realize that the atmosphere in these songs was something brand new and altogether different from Ten After Dawn. Thus began Nettless.

Earth Mantra is very proud to be bringing the ambient music of Nettless to our listeners, and we hope to hear much from this artist in the future.
Earth Mantra Releases By Nettless