Christian Doil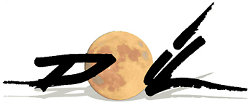 Artist Web Site: Click Here
Contact This Artist:&nbsp: Click Here
Christian Doil is an ambient/drone/noise artist hailing from Germany who specializes in the creation of deep, textural, ambient drones.

Starting out as a stonemason by trade, Christian later studied the technical aspects of construction and architecture, subjects that he now teaches professionally. He also he has been active in graphic arts since 1992, and in 2002 began producing visual art through painting and other media.

In 1995 he began making music. Initially producing mixtapes, generally in the arena of hip hop, he later turned to the computer for producing beats and other "sounds and noises". Since then he has dedicated himself to the study of sound itself, resulting in the ambient and experimental music he produces today.

Earth Mantra is very proud to bring the music of this accomplished artist to our listeners, and we hope to hear much more from Christian in the future.

Logo by Tino Baensch.
Earth Mantra Releases By Christian Doil