Ronny Jung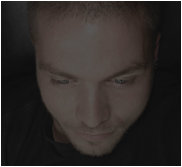 Artist Web Site: Click Here
Contact This Artist:&nbsp: Click Here
:retreat: and :sinclair: are the minimal ambient projects of Ronny Jung, an artist hailing from Leipzig, Germany, who has produced profound, quiet drone music of immense beauty and depth since 2006.

His approach is experimental. the journey itself being the goal of the exploration. He prefers working with material that is "open and undefined", typically self-generated sounds and field recordings recorded with a microphone and later processed to achieved the desired results. His music eschews any pretense of theme or any message to be imparted, focusing instead on imagination, allowing each listener to "know what it speaks" to them individually. Ronny says that his music "is intended to look for rest and relaxation pose, the quiet in the noise."

In addition to :retreat: and :sinclair:, Ronny also releases what he describes as industrial music as :haller:

Earth Mantra is very happy to be bringing the ambient soundescapes of :retreat: to our listeners, and we hope to hear much more from this talented artist in the future.
Earth Mantra Releases By Ronny Jung