Susperia-Electrica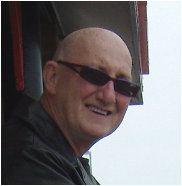 Artist Web Site: Click Here
Contact This Artist:&nbsp: Click Here
Susperia-Electrica is an ambient electronic artist, composer and producer hailing from Sussex in the United Kingdom. Nick Fortune has been releasing music under the name of Susperia-Electrica since 2008.

Nick likes to take the listener on imaginative journeys through the universe with his lush ambient sounds. His atmospheric and sometimes minimalist approach to ambient music hopes to give the listener the feeling of actually being part of the universe itself.

Nick's first encounter with electronic music was way back in 1962. The British group The Tornados released Telstar. That instrumental track, with the sound of the Clavioline (forerunner to the analog synthesizer), hooked him immediately and led him to where he is today. His later encounters with Kraftwerk's Autobahn in the 1970's, along with Tangerine Dream, Brian Eno and Robert Fripp compelled him to spend his time listening to their music constantly, as a learning process for his own experiments with sound.

He first started putting music together in 1992 when he picked up a pianoforte and two Victorian church organs. These were quickly followed by a second-hand Atari computer and MIDI keyboard, which opened up a whole new world of electronic music for Nick, allowing him for the first time to create ambient music. Since then he makes his music using modern computers, various keyboards, cello, violin, and a large collection of virtual instruments.

Nick reports: "I must confess no musical back ground or training, completely self taught. Just as well I have a good ear for sound, ambient suits me perfectly because of this musical handicap."

Earth Mantra is very proud to be bringing the music of Susperia-Electrica to our listeners, and encourages our listeners to check out not only his Earth Mantra releases, but his other fine albums as well.
Earth Mantra Releases By Susperia-Electrica