ItsAllOneSong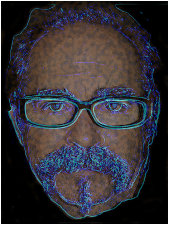 Artist Web Site: Click Here
Contact This Artist:&nbsp: Click Here
Michael Moore is an experimental ambient artist currently hailing from Florida, USA, who produces fascinating and highly original music under the name ItsAllOneSong.

Michael was primarily a percussionist in his early years, but has been a longtime lover of synthesized sound creation. Awed at an early age by Pink Floyd, Fripp and Eno, and more recently the likes of Robert Rich, Steve Roach, and Vir Unis, he has adopted the synthesizer as his primary axe and has meticulously studied the art of electronic music synthesis.

He believes that the ambient genre is unique in that it not only provides the perfect backdrop for everyday activities, but if listened to intently can be quite relaxing, mood altering and even transcending. His hope is to continually enlighten listeners with the sound of new and exotic instruments through synthesis.

His music incorporates a blend of textures and rhythms to produce a unique sound in ambient music, covering areas as diverse as light ambient, dark ambient, abstract ambient, experimentalism, and even light touches of ambient noise.

Earth Mantra is very happy to bring the music of this supremely creative artist to our listeners, and hope to hear much more from Michael in the future.
Earth Mantra Releases By ItsAllOneSong