Marc Atmost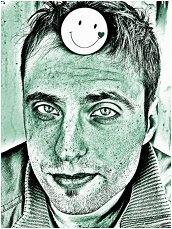 Artist Web Site: Click Here
Contact This Artist:&nbsp: Click Here
Marc Atmost is one of the aliases of Ukrainian electronic artist Mar'yan Kitsenko, who records and releases downtempo electronica and minimal techno with a heavy ambient influence.

Mar'yan has been engaged with making electronic music since the late 1990s. Originally born and raised in a small provincial town with large industrial objects on the bank of the Dnieper River in central Ukraine, Mar'yan grew up watching the decay of a once great country and observed people becoming dry spiritually. As he gew up, he noticed that some specific music caught his fancy, specifically trance, techno, and other rave-oriented genres. After almost a decade of listening, he decided to make his first attempt to create his own compositions.

His major motivation for wanting to create his own work was his difficulty in finding the exact kind of sound he wanted to hear. He set about creating music that pleased him, primarily the saddest and most melancholy he could find. Despite his persistence, Mar'yan found this effort too exhaustive to sustain and so he he began making music contrary to his original agenda. At the end of the day, he went through almost every electronic genre, from acid trance to hardcore, ultimately settling into a realm of chilled ambient electronica and minimal IDM.

Mar'yan now resides in Kiev, and is sharing at long last what he's been busy with over the past several years, with intention to share even more as time goes by. Earth Mantra is very happy to be bringing the music of this electronic alchemist to our listeners, and hope that he continues to share his unique musical viewpoint with everyone in the future.
Earth Mantra Releases By Marc Atmost