Aristidis K.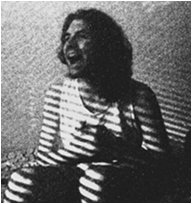 Artist Web Site: Click Here
Contact This Artist:&nbsp: Click Here
Aristidis K. is an experimental and ambient guitarist hailing from Greece.

Born in Ioannina, Aristidis began playing the guitar at the age of 15, and participated in several bands, both as a guitarist and composer and lyricist. After attending classes in general music theory and jazz theory, he became very interested in the traditional music forms from various countries around the world, influences that he incorporates into his own compositions and performances.

He is thrilled with the act of producing frequencies and creating atmospheres, and enjoys poetry, animation, painting and nearly every form of artistic expression. At present, Aristidis is studying medicine, creating sonic landscapes with his guitar and "seeking for objects that produce weird sounds for my next project".

Earth Mantra is very happy to be bringing the music of this eclectic artist to our listeners, and hopes to hear much more from him in the future.
Earth Mantra Releases By Aristidis K.