Deep Chill Network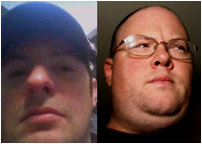 Artist Web Site: Click Here
Contact This Artist:&nbsp: Click Here
The work of Deep Chill Network began in 1990 as a therapeutical outpouring.

Chronic insomnia prompted ambient veteran Stephen Philips to seek out subtle ambient music as a way to transition into the dream state. His search for such music yielded few options so he decided to create his own.

Along with his occasional musical collaborator, Ben Summers, the Deep Chill Network was born. The original idea was to form a collective of ambient musicians working together toward one common theme, a "network" dedicated to creating music for sleep. While Deep Chill Network has featured several guest musicians over the years, the core members remain Stephen Philips with Ben Summers contributing from time to time, and the full collaborative "network" remains still to be fully realized.

Earth Mantra is a big fan of the music of Deep Chill Network, and we are very proud to be releasing some of this superb music to our listeners.
Earth Mantra Releases By Deep Chill Network