Marcin Drabot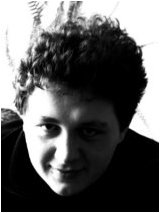 Artist Web Site: Click Here
Contact This Artist:&nbsp: Click Here
Aairria, Ananta, and Martin Dot are ambient music projects by one of the most active members of the netlabel community: Marcin Drabot, hailing from Poland.

Marcin creates music devoted to a number of ambient categories which include dark, drone, soundscape, minimalism and phonography. Marcin's music is made using only a personal computer.

In addition to his work on his various ambient music projects, Marcin also owns and runs the excellent Rain Netlabel, a purveyor of truly excellent timeless ambient music.

Earth Mantra is very excited to bring you the music of Marcin Drabot and hope to release much more from this inspiring artist.
Earth Mantra Releases By Marcin Drabot