Stefan Paulus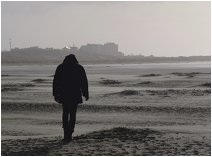 Artist Web Site: Click Here
Contact This Artist:&nbsp: Click Here
Stefan Paulus is an electro-acoustic, experimental, and ambient artist hailing from Hamburg, Germany.

His music is self-described as "atmospheric soundscapes influenced by electroacoustic, intuitive, concrete and kraut music". Much of his music is collected through field recordings done during what he describes as "psychogeography drifts".

Stefan finds inspiration for his field and ambient recordings from the work of William S. Burroughs, Juergen Ploog, from Miles Plateaux by Gilles Deleuze and Felix Guattari and from the theory of psychogeography by Guy Debord.

Earth Mantra is very proud to bring the innovative and profound music of Stefan Paulus to our listeners.
Earth Mantra Releases By Stefan Paulus