Another Neglected Hobby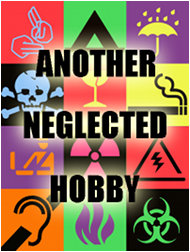 Artist Web Site: Click Here
Contact This Artist:&nbsp: Click Here
Another Neglected Hobby is the ambient and electronic music project of Mark Cotton.

Mark had been a listener and collector of ambient music for decades, but his creative outlet had always been painting or other types of visual arts. Until recently, that is, when he began creating ambient soundscapes and experimental music. Not surprisingly, this has led him to create ambient music of a sublimely visual quality. A prolific artist, Mark has released quite a number of albums on a variety of netlabels, including Treetrunk, Intentional Neglect, and now Earth Mantra.

We are pleased to be bringing the music of Another Neglected Hobby to our listeners, and hope to hear much from this talented artist in the future.
Earth Mantra Releases By Another Neglected Hobby