Various Artists - The Hundredth Mantra (2009)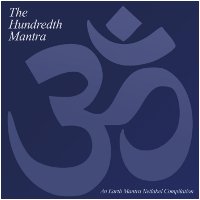 Earth Mantra #earman100

Format: 320Kbps MP3
Number of tracks: 33
Genres: Ambient, Electronic, Drone, Abstract, Dark Ambient, World Fusion

Direct URL: earthmantra.com/thehundredthmantra
Release Mirror Site: Click Here

Download: #1 (564 MB) More Options Help

Welcome to Earth Mantra Netlabel's one hundredth release. To celebrate this milestone, we decided early on that this album should be a compilation of the artists who made up the previous ninety-nine releases.

Little did we realize how many of our artists would want to contribute and how excellent the music would be. As a result, this release has grown to encompass four full discs of sublime ambience, with more than four hours of music end to end. We're very proud of the result.

Special thanks to all of the artists for their contributions, both to this compilation, to Earth Mantra, as well as to the ambient community at large. Your generosity helps make the ambient world a better place, and Earth Mantra simply could not exist without you.

Finally, we would like to thank our listeners, without whom there would literally be no point. We sincerely hope that you have enjoyed the first one hundred mantras, and we look forward to many, many more.

Note that several of the artists on the compilation have posted videos to YouTube related to this release, which we encourage you to check out:

Altus - Rainmaker
Sylvie Walder and Phillip Wilkerson - Compte à Cent

Enjoy!
All Earth Mantra releases are available under the Creative Commons Attribution - NonCommercial - NoDerivs 3.0 Unported license. For commercial use, please contact us.
Comments
October 26, 2011 - Induruwa Gamhewage Ravindra Chaturanga"Tyler"
Hey, Wow..I am listenning to the CD1 right now.This release is not just an ambient album,But also a journey to the silence within.. I enjoy this release very much.. all the tracks are unique creative and massively enjoyable.all the best and Thanks a lot with love from Sri Lanka-London Ravindra tyler
February 19, 2010 - Darrell Burgan
Made Top 20 releases for January 2010 on Secret Music.
February 10, 2010 - Earth Mantra
"The Hundredth Mantra" has been featured on WVKR's "Secret Music" program, hosted by Scott Raymond. See this link for all the details.
October 26, 2009 - Allister Thompson
Thanks Earth Mantra...I've downloaded most of your releases and the music has always been beautiful. You do a great job.
October 20, 2009 - Tom Parker
Awesome! Many, many thanks. This is undoubtedly your finest release yet.