Frore - The Raven (2009)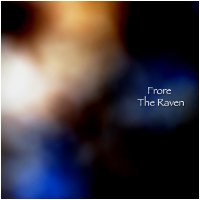 Earth Mantra #earman108

Format: 320Kbps MP3
Number of tracks: 1
Genres: Ambient, Electronic, Drone, World Fusion, Tribal

Direct URL: earthmantra.com/theraven
Release Mirror Site: Click Here
Visit This Artist: Click Here
Contact This Artist: Click Here

Download: #1 (137 MB) More Options Help

Every now and then, we at Earth Mantra have the pleasure of welcoming a new artist to our roster who just flat out blows us away with their debut release on our netlabel. Today is one of those days, as we release Frore's brand new album The Raven to our listeners.

And what a stunner of a release this is. One of our great pleasures in life is what some folks call 'tribal ambient', the fusion of ambient soundscapes with earthy, pulsing hand percussion, to create a synergy that evokes the ancient and the mysterious in a way few other musical forms can. With The Raven, Paul Casper has created a staggeringly magnificent tribal ambient epic that we feel stands tall amongst the greatest tribal pieces of all time.

Paul loves music that sucks the listener in and takes them to another world, something he tried hard to achieve with this album. Is it music for a lost land? Or is it just music for people who want to get away for a little while? We'll let you be the judge, but we think this music succeeds on multiple levels, no matter how you are measuring it.

The entire album is a single longform ambient piece spanning over fifty six minutes of deeply immersive sound, but never fear: this is one of those longplays where time is literally suspended, and when the end of the piece is reached the listener has difficulty believing an entire hour has passed. It is cliche to say it, but this album truly does put you into a trance state, somewhere between sleeping and waking, and evokes some of the strongest imagery in the listener that we can imagine.

One of the coolest things about this work is the instrumentation Paul put into it. Like most modern ambient artists, he has embraced the computer as a musical instrument, but he augments his soundscaping with instruments as diverse as real digeridoo, clay flute, shakuhachi, fujara, slate, razor clam rattle, devil's rattle, rainstick, field recordings, a Trans Atlantic Zenith radio, and even a plastic Diet Pepsi bottle. The result is music that is literally oozing with organic human goodness, which contributes mightily to the visual strength of the sound. Amazingly well done.

All in all, we feel this simply has to be one of the top tribal ambient releases of 2009. We are immensely proud to bring the music of Frore to our listeners, and we are hoping to hear much more from Paul in the future.
All Earth Mantra releases are available under the Creative Commons Attribution - NonCommercial - NoDerivs 3.0 Unported license. For commercial use, please contact us.
Comments
April 10, 2012 - Mark Cotton
I just flat-out love this. I never tire of being immersed in the atmosphere Frore creates in this work.
August 10, 2010 - Wanderlust
This is a wonderful album for night listening, so rich in texture and detail. Not one's typical ambient background, but a fully captivating experience.
December 23, 2009 - BITCHOMP
this work reminds me of the best of collaborations between the ethnic ambient (as i call it) of Steve Roach and the darker ambient sounds of Robert Rich, yet it stands on it's own. the building up to a particularly rich section about a half hour in was a delight. will be on my playlist for a long time.