Fosel - Couriers of the Air (2010)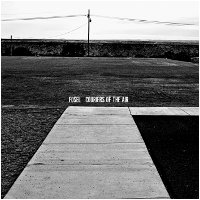 Earth Mantra #earman111

Format: 320Kbps MP3
Number of tracks: 5
Genres: Ambient, Electronic, Drone, Abstract, Dark Ambient, Experimental

Direct URL: earthmantra.com/couriersoftheair
Release Mirror Site: Click Here
Visit This Artist: Click Here
Contact This Artist: Click Here

Download: #1 (121 MB) More Options Help

Once again, we at Earth Mantra have the pleasure of introducing a new artist to our humble netlabel. This time we welcome desert sound poet Fosel, aka Kurt Nimmo, who brings us an ethereal collection of textural dark ambient pieces called Couriers of the Air.

Kurt reports that there was no particular inspiration for this album. It was the result of his work creation style, where he composes straight into the computer, using a keyboard or perhaps generative software, then adding sounds and lines to complement the original idea, with little idea of what the final product will be beyond a rudimentary composition. He finds that this approach allows him to experiment while composing, an important technique that stokes his creativity and allows the music to be built organically.

Couriers of the Air was created in late September and early October 2009, as part of a series of dark ambient experiments Kurt was working with in that time period. Each piece was carefully selected out of a large amount of source material, much of it longform explorations over thirty minutes. The result is this set of moving and strangely soothing abstract tone poems.

Kurt describes himself as not "a musician so much as a sound designer". While we certainly respect his viewpoint, we would submit that he is clearly and solidly both. The music itself is dark ambient, to be sure, but the kind that is quiet, introspective, and replete with an ominous beauty that produces powerful visuals. It takes a great talent to work in the arena of dark ambience and yet create results that feel strongly musical and purposefully composed. It is this talent that makes Fosel such a unique experience, and one of the best dark ambient musicians working today.

Pieces like the the wonderfully haunting opening track argon, itself approaching longform length, are a great example of what we mean. The piece is almost completely atonal, with slow-moving washes and things going bump in the night, none of it in any particular key. And yet somehow, the overall mixture approaches tonality in how the various disparate elements overlap and interact, resulting in a piece that would be as utterly perfect as the soundtrack to a film as it is listenable and worthy as a standalone piece. Brilliant work.

Earth Mantra is very proud to introduce Fosel to our listening audience, and to release such a meticulous and resonant album as Couriers of the Air. Highly recommended.
All Earth Mantra releases are available under the Creative Commons Attribution - NonCommercial - NoDerivs 3.0 Unported license. For commercial use, please contact us.
Comments
October 30, 2011 - Mark Blood
It is not often that you listen to a themed album and can really empathise with the theme. Listening to this put me in mind of 'what if these elements were sentient?'. I'd be very concerned! The dark ambient tracks are stunning. Evoking stark and alien atmospheres (no pun intended), the listener is plunged into a soundscape in which s/he does not belong. You can linger but you get the distinct impression you should not stay, that you are not welcome and that your presence is simply being tolerated. Dark ambient at its best.
July 27, 2010 - Kurt Nimmo aka Fosel
Richard VFA: Thank you for the comment! I am glad you like the music.
July 27, 2010 - Richard VFA
This is Dark ambient, the music is a like a black dense fog that envelops the listener. There is high suspense in the music, a sense of looming horror, as if you are in a place you should not be. If there is beauty in darkness this album sure captures it, just turn the volume up extra high and enjoy. Fans of Lull and Köner need to check this out !