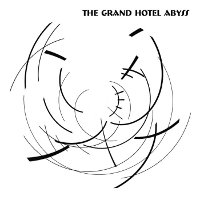 Earth Mantra #earman114

Format: 320Kbps MP3
Number of tracks: 6
Genres: Ambient, Electronic, Abstract, Experimental

Direct URL: earthmantra.com/thegrandhotelabyss
Release Mirror Site: Click Here
Visit This Artist: Click Here
Contact This Artist: Click Here

Download: #1 (124 MB) More Options Help

Earth Mantra is proud to welcome another artist to our netlabel, this time Florida-based experimental artist Christopher Costabile and his intriguing new album The Grand Hotel Abyss.

One of the things we love about ambient music is its breadth, the sheer variety of musical forms that can be created when the artist is given a completely blank canvas, an unlimited palette of colors, and an explicit lack of formal rules. Ambient music can be light, ethereal, dark, powerful, minimal, mysterious, electronic, acoustic, challenging, contemplative ... the list goes on forever, for indeed this is a genre for which the only rule is 'follow no rules'. With this in mind, we are particularly excited to unveil Christopher's album to our listeners, because we feel the music on this album might just represent a new form of ambient music, an ingenious fusion of experimentalism, electroacoustics, electronics, and ambience unlike anything we've heard before.

The pieces on this album are directly inspired by the works of Terry Riley and Brian Eno, and especially Eno's work with guitarist Robert Fripp. Christopher was inspired by Riley's aesthetic of solo performance using digital delay, as achieved on the album Shri Camel, and wanted to do his own real time live performances in a similar way. Although the performances on this album are not live, many of the parts were improvised in real-time using a looping device and other digital effects. The Eno influence is in the generative nature of each piece, as short phrases or segments are looped out of sync with other segments in order to create new combinations of sound. All of the sounds on the album were made with guitar, keyboard, percussion, and effects.

About each track, Christopher has the following to say:

The Soothsayer actually arose from a short piece I first recorded several years ago which was initially intended for a film score. It used a similar combination of keyboard and primal, timpani-like percussion. I liked that piece but was unsatisfied with the recording, so I expanded it and made some changes and tuned it in Just Intonation, though the original concept remained the same.

For Harrison Street Variations, I took a few of the instrumental themes found in a rock song I had written, and I slowed them down to free time and played them in an ambient construction. The 'Morse Code' style keyboard sound heard midway through is actually sampled from the original demo of the rock song. This piece is about La Monte Young's original "Dream House" installation, and its eventual demise due to lack of funding.

All of the sounds on Apollinaire, After the War were made using a Yamaha PSR-740 keyboard, also tuned in Just Intonation. Some were then digitally manipulated. The dulcimer tone in the far left and right channels is alternately heard forwards and backwards, and this sort of reverse effect is used heavily throughout the album as a kind of thematic variation technique. This composition is an attempt to represent in sound the mindset of the poet Guillaume Apollinaire during and after his experiences in World War I.

Naive Astronomy was the first piece recorded for this album. It is largely improvised, though many of the improvised parts became standardized for subsequent performances. Everything heard in this piece was played on a Fender Telecaster electric guitar.

…a gaping hole in the brainwave generator… was the last piece recorded for the album. At first I did not plan to include it, but changed my mind when I realized it could act as a climax, which I felt the album was lacking to a degree. The guitar solo which intrudes upon the final movement was played using an EH Big Muff Pi and an Ebow. I came up with the title when listening back to the piece and hearing the sound of a giant machine in a laboratory (picture what the earliest computers looked like) exploding and emanating showers of colored pixels onto a band of astonished scientists and onlookers. It could also be categorized as a journey into the mind - which is not unlike a journey into outer space.

The 'cricket' sound heard on By Lamplight was inspired by Eno's attempts with the album On Land to emulate nature sounds by using electronic equipment. The cricket in question on this piece was actually a high-pitched keyboard tone run through a tremolo pedal and several other effects. I feel the title of this piece is self-explanatory.

Earth Mantra is very happy to be bringing the music of this creative and trailblazing artist to our listeners, and hopes to hear much more from Christopher in the future.
All Earth Mantra releases are available under the Creative Commons Attribution - NonCommercial - NoDerivs 3.0 Unported license. For commercial use, please contact us.
Comments