Mystified - EarthWaves (2010)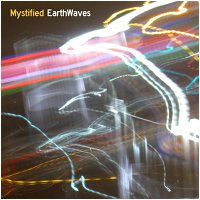 Earth Mantra #earman144

Format: 320Kbps MP3
Number of tracks: 6
Genres: Ambient, Electronic, Abstract, Drone

Direct URL: earthmantra.com/earthwaves
Release Mirror Site: Click Here
Visit This Artist: Click Here
Contact This Artist: Click Here

Download: #1 (202 MB) More Options Help

Thomas Park of Mystified returns to Earth Mantra, this time with a short-but-sweet collection of beautiful abstract drones called EarthWaves.

We have long been fans of Thomas's work, constantly amazed by both the amount of material that he produces, the consistent quality of that material, as well as the unending stream of new ideas that come out of his studio. With EarthWaves, Thomas does not disappoint, delivering a new and very clever approach to composition that, as usual, yields excellent ambient music for the rest of us to enjoy.

For those who have not heard the term before, 'sferics' refer to certain electromagnetic discharges in the atmosphere that sometimes occur as a result of lightning. They create a certain spectral signature when captured via radio, and can also be transformed to form an audible sound. Thomas discovered that NASA publishes a live stream called INSPIRE, which captures sferics via a Very Low Frequency (VLF) radio receiver and translates them into a live audible sound signal, which can be listened to over the net. For more information about INSPIRE, you can visit:

http://spaceweather.com/glossary/inspire.html

Being the creative soul that he is, Thomas recorded brief excerpts of the INSPIRE broadcast and digitally transformed them into the music that you hear in this release. Very literally, we are hearing the music of Earth's atmosphere, hence the very appropriate title.

The result is a lush and slightly mysterious set of drifting bell-like drones, that ebb and flow and interact in ways that seem almost intentional and designed. Unlike some attempts at converting natural phenomena into sound, the music of EarthWaves is both intellectually and aesthetically satisfying, suitable for active listening, background mood, or any number of uses. We are blown away by how musical these sferics can be, which of course is simply a testament to the skill and creativity of the artist who molded them. Indeed, we find EarthWaves to be a soothing, almost magical voyage, sort of a combination of a high altitude balloon trip combined with a futuristic radio astronomy rig. Brilliant.

So it is with great pleasure that we welcome back Thomas Park to Earth Mantra, and unveil his latest release EarthWaves, another example of his mastery of all aspects of the art of sound. Highly recommend to all of our listeners.

Special Note: be sure to check out the companion movie, in Microsoft WMV format, which has an excerpt of the music of EarthWaves along with some cool video.
All Earth Mantra releases are available under the Creative Commons Attribution - NonCommercial - NoDerivs 3.0 Unported license. For commercial use, please contact us.
Comments
November 02, 2010 - The Ghost Between The Strings
Sonic alchemy. Once more Thomas Park manages to reveal the hidden beauty of some natural/random sounds. These new short pieces are very experimental and mysterious, but in the same time easy to listen (at least to my eras) and drift on. Rather than just electronic composition, this is some kind of sonic alchemy.
September 20, 2010 - Darrell Burgan
Read a cool review here:

http://lab.pubspaces.com/2010/09/all-ears-005-mystified/