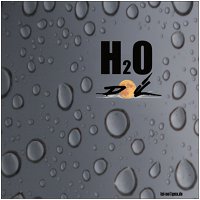 Earth Mantra #earman158

Format: 320Kbps MP3
Number of tracks: 11
Genres: Ambient, Electronic, Abstract, Experimental, Drone

Direct URL: earthmantra.com/wasser
Release Mirror Site: Click Here
Visit This Artist: Click Here
Contact This Artist: Click Here

Download: #1 (210 MB) More Options Help

Ambient architect Christian Doil returns to Earth Mantra, this time with a double album of deeply expressive abstraction called Wasser. This starkly beautiful collection transports the listener to a universe of moisture, a detailed study of the effect of aqua upon the world, and not so coincidentally, upon our ears.

Christian has demonstrated repeatedly his exceptional talent for finding the music inside otherwise unremarkable everyday sounds. His previous Earth Mantra release Metall examined the sounds of metal, transforming them into abstract ambience of bewitching elegance. With Wasser, he performs a similar act of sonic alchemy, this time commuting the drips and drops of water into enigmatic and organic music that teases the senses and dances at the fringe of our periphery.

As Christian describes it: "I wanted to create a mental gate for traveling through water, one of the archetypes of elements. Water sounds work like a meditation; maybe our brain identifies the frequency of the water as part of us." Indeed, to the listener, this music feels quite natural and unobtrusive, a familiar and perhaps essential backdrop that soothes even as it fades into the background. Perfect music for meditation, or simply for providing a calming setting for daily life.

As usual, Christian's method of recording is almost as interesting as the music itself. In the case of Wasser, his process was to organize different objects in his bathroom, like glasses, flower pots, plastic bags, and of course the shower itself, as well as to make field recordings of raindrops on his windows. Utilizing this configuration, he produced and recorded a variety of sounds, afterward editing and modifying them into completed aural collages. The resulting music mystifies and entices, loosening the strictures of the mind and allowing the subconscious to emerge free. Old school ambience indeed, the kind of music that we love to listen to while sipping tea in front of the fire while watching the snow fall.

So with great pleasure we unveil Wasser, Christian Doil's latest abstract ambient masterpiece. Another striking album by a sound designer and ambient artist at the utter peak of his talents, and one that we hope leads to much much more from Christian in the future.
All Earth Mantra releases are available under the Creative Commons Attribution - NonCommercial - NoDerivs 3.0 Unported license. For commercial use, please contact us.
Comments
December 28, 2010 - Mystified
Really deep and wonderful glurpscapes. Definitely cool, great work.