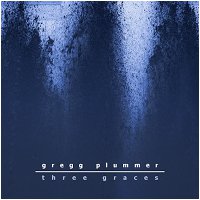 Earth Mantra #earman171

Format: 320Kbps MP3
Number of tracks: 3
Genres: Ambient, Electronic, Drone, Abstract, Space Music

Direct URL: earthmantra.com/threegraces
Release Mirror Site: Click Here
Visit This Artist: Click Here
Contact This Artist: Click Here

Download: #1 (148 MB) More Options Help

Once again we have the distinct pleasure of welcoming a new artist to the Earth Mantra family, this time Gregg Plummer, an artist we have long admired and whose music we have greatly enjoyed. With his new release Three Graces, Gregg delivers to us a collection of three intelligent and captivating ambient pieces that we think our audience really needs to hear.

It is difficult to characterize Gregg's music in words, for he is a genuine musical chameleon. On one piece he might land firmly in the space music camp, and then on the next he might flirt with new age. After that, he might embrace dark ambience, and then on another he might border on the experimental. This kind of creativity is rare enough, but his ease in jumping from style to style is all the more exceptional. If that weren't enough, his mastery of each form that he attempts just leaves us astonished.

This album is a perfect case in point. The music of Three Graces straddles the genres of light ambience and textural soundscapes, rewarding those who listen to the album end to end with the kind of journey that evolves seamlessly from realms of angelic choir to abstract tone poem and back again. The individual pieces have their own distinct perspective and voice, and yet the entire album retains Gregg's signature point of view, almost as if each track was merely a facet of a larger, deeper concept. This remarkable duality between unity and distinctiveness suffuses all aspects of his music, from the compositions themselves to the lush sound design to the effortless structure he weaves into his magical work. Truly striking and wonderful music.

As one might surmise, we at Earth Mantra are big fans of Gregg Plummer, and could not be more delighted to be releasing his first Creative Commons album. 2011 is shaping up to be quite a fantastic year in the world of ambient music, and we think Three Graces is certainly one of the noteworthy releases of the year. Highly, highly recommended.
All Earth Mantra releases are available under the Creative Commons Attribution - NonCommercial - NoDerivs 3.0 Unported license. For commercial use, please contact us.
Comments
April 24, 2011 - Altus
This is a gentle, touching and beautiful release from Gregg. Thank you!