M. Peck - Beneath Forever (2011)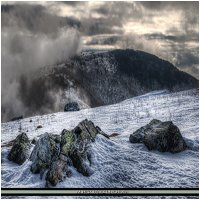 Earth Mantra #earman173

Format: 320Kbps MP3
Number of tracks: 7
Genres: Ambient, Electronic, Drone, Abstract, Dark Ambient

Direct URL: earthmantra.com/beneathforever
Release Mirror Site: Click Here
Visit This Artist: Click Here
Contact This Artist: Click Here

Download: #1 (104 MB) More Options Help

We at Earth Mantra are very excited to welcome M. Peck to our family of artists, and to announce his brand new release Beneath Forever.

And what a cool album this is. M. Peck is justifiably renowned for his completely distinctive fusion of ambience, electronica, and power drone, something we'll simply call 'progressive ambient' music. Indeed, this album IS something genuinely new, a hard-to-describe collection of sound sculptures that teases the senses and sends tingles down our spine, effects that we are certain our listeners will also enjoy.

Peck covers a large swath of ground in this release. Some pieces are bold and direct, standing up proudly and demanding the listener's immediate attention. Others drift lazily along through strange new sound worlds, enticing the listener to melt into the music and setting the imagination free. Others vibrate and coalesce with delightfully interacting pulses of electronica and percussion, never quite falling into the world of Berlin school, always charting a fresh course. Still others simmer darkly, crackling with a barely restrained energy lurking just below the surface. Truly something for everyone here.

The artist describes the release as follows:

"Forever. Forever cannot be measured by time, it has no restrictions, yet we often speak of it so literally but with vague comprehension. On the other hand, if Forever were (or is) perhaps a place, then only can we ponder how long it would take to reach this place of imagination's lore. On this path, one can expect to encounter many obstacles and unearth many tales. Perhaps even the inevitable persistence of self-reflection may reveal that Forever is in each of us. We are all on our own path. We each have our own destiny and fate. It is up to us, the individual to decipher the signs in order to reach Forever. Let this be your guide."

Indeed, Peck himself clearly feels bound by no restrictions in his work, for this is art that knows no rules and respects no boundaries, the kind of music that can take on such huge subject matter as infinity and somehow render it approachable. A masterful release by an artist who has clearly established and revels in his own unique voice.

Earth Mantra is very proud to release Beneath Forever and could not be happier to introduce M. Peck to our listening audience, an artist we hope to hear much more from in the future. Highly, highly recommended.
All Earth Mantra releases are available under the Creative Commons Attribution - NonCommercial - NoDerivs 3.0 Unported license. For commercial use, please contact us.
Comments
December 08, 2011 - Qalb Al Asad
Well done!!!
August 29, 2011 - Dave Butler
On 9/4 Spectral Voyages Radio Host, Dave Butler, will feature M.Peck with tracks from both Bodies To The Sky & Beneath Forever. You can hear the show from 2-3am CST at www.rsuradio.com. It's a simulcast from Tulsa, OK.
July 07, 2011 - M. Peck
Just wanted to drop by again and say thank you to all that have downloaded this release! Thank you for the support for both myself and Earth Mantra.
April 17, 2011 - MTVictor
Hmmmm. Another masterpiece!
April 14, 2011 - M. Peck
Thank you for the comments!
April 14, 2011 - Brian Zimmer
Superb.
April 12, 2011 - gem
Beautiful! Ethereal! thank you...