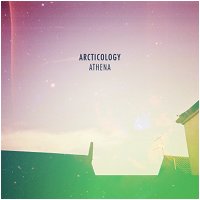 Earth Mantra #earman176

Format: 320Kbps MP3
Number of tracks: 7
Genres: Ambient, Electronic, Drone

Direct URL: earthmantra.com/athena
Release Mirror Site: Click Here
Visit This Artist: Click Here
Contact This Artist: Click Here

Download: #1 (30 MB) More Options Help

Earth Mantra is very happy to welcome back ambient maestro Dale Humphries and his Arcticology project, with his wondrous new release Athena.

Our listeners and artists alike will know that Earth Mantra has a strong preference for full-length albums, and that in particular we do not like to release EP-length titles. This is primarily because we think ambient music requires time to fully establish itself in the mind of the listener, and there just isn't enough to go around in an EP. Like all aspects of our format, however, we sometimes make exceptions when the circumstances dictate and the quality of the music justifies the exception. This is one of those times.

Athena is indeed a shorter album, clocking in at close to 24 minutes, but we are very proud and happy nonetheless to be bringing it to our listeners. As it turns out, Dale was not intending to create a shorter album, but ran into some technical difficulties that prevented him from working further on it. He asked us if we were interested in releasing what he had finished in abridged form, and after listening to it, our answer was of course an enthusiastic 'yes'.

As is always the case with Arcticology, the music can only be described as sublime. Dale certainly is one of the premier pure ambient artists active today. He creates blissful moodscapes that draw heavily on the Eno school of ambience, but with the characteristic lush sound design and loving compositional approach that are hallmarks of Arcticology. In Athena, we are particularly struck by Dale's use of subtlety, by how deceptively simple the music is, hollowing out a space from the silence and filling it in with just the right amount of music and active sound sculpture to delight the listener. Truly masterful work.

Sometimes we have to take a step back to realize how privileged we are. Somehow, Earth Mantra has been fortunate enough to release every single title Arcticology has ever released, and Athena is certainly a delightful addition to this collection. We are very proud to be bringing the music of Dale Humphries to our listeners, and we hope we have the continuing opportunity in the months and years to come. In our opinion, this is nothing less than music for the ages.
All Earth Mantra releases are available under the Creative Commons Attribution - NonCommercial - NoDerivs 3.0 Unported license. For commercial use, please contact us.
Comments
June 21, 2011 - mekydro
Another classic ambient album. Although it might be only around 24 minutes, this album is a gem. Its 8 short pieces certainly have tinges of 'Mooma' in them, but are beautifully-crafted miniatures in their own right.
May 23, 2011 - Evgenij V. Kharitonov
Great! Wonderful Ambient, i love it!
May 03, 2011 - Stellardrone
Total bliss. Brilliant album, just can't express my joy of being able to hear such amazing soundscapes. Wonderful job.