mystified - Tenuous Vibrations (2007)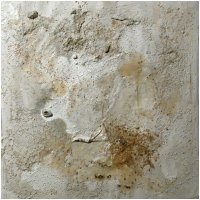 Earth Mantra #earman019

Format: 256Kbps MP3
Number of tracks: 2
Genres: Ambient, Electronic, Abstract, Dark Ambient

Direct URL: earthmantra.com/tenuousvibrations
Release Mirror Site: Click Here
Visit This Artist: Click Here
Contact This Artist: Click Here

Download: #1 (114 MB) More Options Help

Chance ... life tells you to have little to do with it. But those familiar with art and culture know that chance can play a large role in creation. Someone goes to sleep, and dreams of a shape or form that guides them through their work the next day. Components are placed randomly on a table, in hopes that generative patterns will form. A card is drawn from a deck, and that card, randomly chosen, provides artistic direction.

In this piece, chance takes the form of windchimes. A small set of windchimes was recorded, creating chiming noises in a naturally chaotic way. This recording was run through a series of effects. Some light touches were added, including a triangle and a drone, to complete the composition.

This release contains both mystified's original track and Palancar's remix of this track. We hope you find the pieces both relaxing and enjoyable.

Special thanks to Sandy at sandystudio.com for the beautiful cover art.
All Earth Mantra releases are available under the Creative Commons Attribution - NonCommercial - NoDerivs 3.0 Unported license. For commercial use, please contact us.
Comments