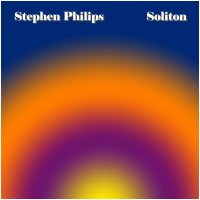 Earth Mantra #earman021

Format: 320Kbps MP3
Number of tracks: 1
Genres: Ambient, Electronic, Abstract, Dark Ambient

Direct URL: earthmantra.com/soliton
Release Mirror Site: Click Here
Visit This Artist: Click Here
Contact This Artist: Click Here

Download: #1 (122 MB) More Options Help

We are happy to present Stephen Philips' debut Earth Mantra album, entitled Soliton. Recorded live during a net radio concert on StillStream.com on August 7, 2007, this is a textural sound poem visiting both dark and light ambient territory.

Despite the fact this was recorded live, the music is masterfully produced and the recording is pristine. We recommend listening to this release in your favorite easy chair, with darkened lights and headphones, to maximize the experience.
All Earth Mantra releases are available under the Creative Commons Attribution - NonCommercial - NoDerivs 3.0 Unported license. For commercial use, please contact us.
Comments