Tange - CHON (2007)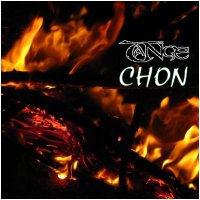 Earth Mantra #earman025

Format: 256Kbps MP3
Number of tracks: 2
Genres: Ambient, Electronic, Drone

Direct URL: earthmantra.com/chon
Release Mirror Site: Click Here
Contact This Artist: Click Here

Download: #1 (116 MB) More Options Help

CHON = Carbon, Hydrogen, Oxygen, Nitrogen, the by-products of fire.

So, what does this music signify? What's it all about? The answer's simple: nothing at all!

This piece was composed purely to listen to while reading or in a bath (where the artist claims he spends an inordinate length of time). With this music playing it is like having a long soak beside a warm open fire, or like curling up with a good book in a semi-darkened room with just a puddle of light illuminating your area ... all is quiet ... maybe it is snowing outside ....

That's it! No ulterior motives, just a piece of extremely deep and slowly evolving ambient music (or rather, two pieces) composed purely for their own sake, but with those ideas in mind.
All Earth Mantra releases are available under the Creative Commons Attribution - NonCommercial - NoDerivs 3.0 Unported license. For commercial use, please contact us.
Comments
October 13, 2010 - Richard VFA
Drone ambient with nature-sounds and analog-style elements. Very enjoyable and relaxing to listen to.