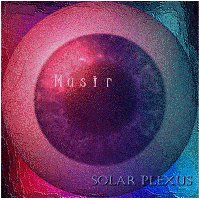 Earth Mantra #earman026

Format: 256Kbps MP3
Number of tracks: 1
Genres: Ambient, Electronic, Drone, Abstract

Direct URL: earthmantra.com/solarplexus
Release Mirror Site: Click Here
Contact This Artist: Click Here

Download: #1 (90 MB) More Options Help

Earth Mantra welcomes Musir von Vidalia to its community of artists, and with a release like Solar Plexus we hope it will be the first of many future releases.

Solar Plexus is a single ambient longplay spanning nearly 50 minutes of lush textural ambience with touches of Berlin school electronica, making it approachable by fans of chilled electronica and by deep-diving ambient heads alike.

This is a great album to listen to with headphones in a darkened room, which takes you on an aural journey through space and time. In short, it's great ambient music by a great artist. Check it out.
All Earth Mantra releases are available under the Creative Commons Attribution - NonCommercial - NoDerivs 3.0 Unported license. For commercial use, please contact us.
Comments
August 18, 2010 - Richard VFA
Dark ambient in combined drone & analog-style, like a combination of TD's 'Phaedra' and 'Zeit'. I really like this album: dark mood, interesting experimental soundscapes, fun to listen to. In fact, 50 minutes seems too short for the creative output of this album!