mystified - Children of Space (2008)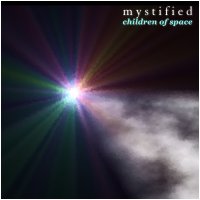 Earth Mantra #earman032

Format: 320Kbps MP3
Number of tracks: 6
Genres: Ambient, Drone, Abstract, Dark Ambient

Direct URL: earthmantra.com/childrenofspace
Release Mirror Site: Click Here
Visit This Artist: Click Here
Contact This Artist: Click Here

Download: #1 (121 MB) More Options Help

Children of Space, by prolific electronic music maestro Thomas Park, aka mystified, reflects in some ways a return to more ambient material by the artist. Having crafted several ambient works in the years of 2003 through 2006, Thomas took some time away from the genre, working on noise and drone music. However, he grew to miss smoother, quieter sounds, and found himself back on the ambient track in early 2008.

Which is not to say that Children of Space is just like all ambient. It does tend towards the dark, minimal side of the genre, and its trance-inducing aspects outweigh its melodic or space-musicky traits. If you like dark, fluid, hypnotic sounds this project is bound to appeal.
All Earth Mantra releases are available under the Creative Commons Attribution - NonCommercial - NoDerivs 3.0 Unported license. For commercial use, please contact us.
Comments
December 22, 2008 - Okkulth Records
The pinnacle... Thomas can hardly do wrong with me. But here, he's gone the extra mile! 1000 miles if you like. This is tear-jerking, excruciatingly beautiful stuff! To be frank: I'm jealous we didn't get to release this. Summing up: this is really the pinnacle of the overly disabused ambient-drone genre. Very well done indeed!