Palancar - Singularity (2008)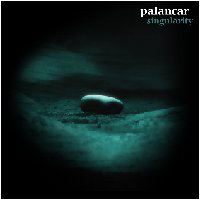 Earth Mantra #earman035

Format: 256Kbps MP3
Number of tracks: 1
Genres: Ambient, Electronic, Abstract, Dark Ambient, Experimental

Direct URL: earthmantra.com/singularity
Release Mirror Site: Click Here
Visit This Artist: Click Here
Contact This Artist: Click Here

Download: #1 (117 MB) More Options Help

The latest release by Darrell Burgan under his Palancar music project is a dark longform ambient piece entitled Singularity. Clocking in at just a hair over one hour of non stop ambience, Singularity is a journey into and back out of the core of a painfully disturbed psyche.

Is this release for the faint of heart? Well, perhaps. To be sure, it is quite dark at times, but there are also moments when the light breaks through in glorious splendor, to pierce the gloom and set things right again. And throughout the piece there are elements of hope, despite the foreboding, although we will concede that sometimes finding them takes a little effort. As is typical for Palancar, this is a piece that is best appreciated after repeated listens, as the details inherent in the piece simply cannot be absorbed in a single instance.

Performed live on StillStream.com on February 8, 2008, this is a thought provoking ambient epic, one that we think you will enjoy despite its heavy subject matter.
All Earth Mantra releases are available under the Creative Commons Attribution - NonCommercial - NoDerivs 3.0 Unported license. For commercial use, please contact us.
Comments
December 26, 2010 - Alice II
Zen Caffeine just played this on a live-steam 12/26/2010, ending aboug 1:20 a.m. USA EST! No words to fully describe the ectasy in these sounds. . . . TY
December 04, 2010 - ayn
Heard this for the first time on Sadayatana. Sonically visual!!!
November 19, 2008 - Mocom
beautiful dark Ambient music it is intellectual and vere deep, best to listen with the lights off laying down in bed at night and let your mind wonder.