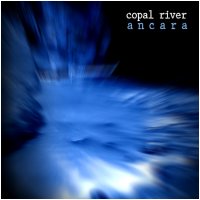 Earth Mantra #earman040

Format: 256Kbps MP3
Number of tracks: 10
Genres: Ambient, Electronic, Drone, Abstract, Dark Ambient, Experimental

Direct URL: earthmantra.com/ancara
Release Mirror Site: Click Here
Visit This Artist: Click Here
Contact This Artist: Click Here

Download: #1 (151 MB) More Options Help

Sometime a few years ago, Scott Turner (of Not Your Average Hippy) and Darrell Burgan (of Palancar) decided to take a weekend off, traveled to a lovely retreat by the water, and spent a few days immersing themselves as deeply as possible in some ambient music composition.

While these two artists had worked on projects together before, these face to face sessions struck a chord deep within each of them. The music that came from these sessions seemed to them to be exactly what their ambient music was meant to be.

In the months and years that followed, Darrell and Scott enjoyed several other such ambient weekends, with each traveling to the other's home state and studio. Naturally, they made a point to record these sessions, and later with encouragement from family and friends decided to release them.

This album is the second release from those weekends. Darrell and Scott both hope that you find this music as fulfilling to listen to as it was to make.
All Earth Mantra releases are available under the Creative Commons Attribution - NonCommercial - NoDerivs 3.0 Unported license. For commercial use, please contact us.
Comments
July 25, 2010 - Richard VFA
This album starts with light and atmospheric pieces, but then moves into a very dark form of ambient: experimental, atmospheric, and almost orchestral. The later pieces become more "uplifting", where some are in space-ambient style with strong drifts that come and go. To balance things out the album concludes with a dark and deep ambiental piece. Eventhough the album takes you through a number of different sounds the mood of it is quite even: mostly dark but with some brushes of light here and there. I really liked this album, very nice, its a sound-journey.
January 15, 2010 - Darrell Burgan
Played on Star's End on January 10, 2010.
January 06, 2010 - Darrell Burgan
Featured by Star's End as one of the 'significant releases of 2009'.
July 21, 2009 - Darrell Burgan
Played on Star's End on July 19, 2009.
July 16, 2009 - Darrell Burgan
Played on Star's End on July 12, 2009.
February 28, 2009 - MaikUniversum
Magnificent album. I would call it "melodic drone ambient". Both, Palancar and Not Your Average Hippy are my favourite ambient composers, their music is incredible and really worth listening.
November 12, 2008 - Darrell Burgan
Played on Hearts of Space (www.hos.com) on November 7, 2008.