Tange - A Tub Full of Tange (2008)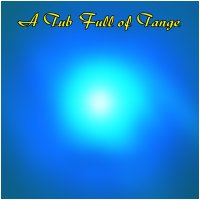 Earth Mantra #earman041

Format: 256Kbps MP3
Number of tracks: 14
Genres: Ambient, Electronic, Drone

Direct URL: earthmantra.com/tubotange
Release Mirror Site: Click Here
Contact This Artist: Click Here

Download: #1 (654 MB) More Options Help

Welcome to 'A Tub Full of Tange', the biggest release Earth Mantra has ever made.

This monstrous release is a huge selection of Tange's live performances from StillStream.com. One exception is CD10 which features a 'live' studio set recorded as an experiment which turned into a full length performance. All other material was recorded as it happened.

However, for the purposes of this release, all of the material has been remixed and remastered to varying degrees, from simple tidying-up to major reworking. All of the material, with the exception of CD10, is available for download from the StillStream archive, but at a much lower bitrate and in their original form without much in the way of tidying up or remastering.

This compilation is intended by the artist to be burnt to CD audio disks, as indicated by the CD number, and kept in a 10 CD tub. According to the artist, the CD artwork "may require some stretching to fit. The cover artwork can be printed and cut to fit the rim of the tub."

We are very happy to bring you this epic collection of remixes of Tange's best live performances, and hope it brings you many hours of listening pleasure.
All Earth Mantra releases are available under the Creative Commons Attribution - NonCommercial - NoDerivs 3.0 Unported license. For commercial use, please contact us.
Comments
January 10, 2012 - Wanderlust
I approached this vast musical material with the misconception that it might perhaps be more filler than genuine content. An entire 10 albums is, after all, a mouthful. I was glad to be proven wrong. This music captivated me and turned around the negative attitude I had at the onset of listeing. I am just finishing the tenth album.
March 27, 2011 - JHAllison
I downloaded this solely on the listening of November 2007 part one which I listened to on StillStream.com Very inspired stuff which puts me in a reflective and meditative state of mind. Highly recommended for ANY lister of ambient music.
February 13, 2009 - NotPennysBoat
My favorite ambient release of 2008. Tange is my favorite artist in the Stillstream family. I'm very interested in the concept of drones, but many times they sound too dark or noisy for my taste. Tange, on the other hand, has the balance down perfectly. The constant textures establish themselves not only in your ears but in your subconscious, to the point where time seems to no longer exist and all is one. It may be possible to complain that all these tracks sound the same, and yet that's the charm of the music. It's supposed to be this way, and it works just fine. These tracks sometimes form the background music of my day, and other times I just lie down and let them carry me away. Certainly worth checking out if you've got the patience and the ear for it. If forced to, I could delete everything else from the "ambient music" folder of my hard drive, but this collection is a necessity. My favorite tracks are 1, 2, 3, 6, and 11.
October 27, 2008 - tfdrone
Astonishing. Wow, eleven hours of music on - if burned - on ten CDs. But is really worth downloading. Mellow, unobtrusive, yet fascinating drones, more in the middle than in the lower registers. If I had to make a comparison, this release lies between Mathias Grassow's "Bliss" and Steve Roach's "Mystic chords and sacred spaces". For me, a real surprise, for it combines the tonal spectrum of ambient music with the steadiness and textural structures of drones. There is little noise here. In its sparseness, it never becomes to sweet. Through its textures, it never becomes boring. So, full marks for this lovely monster. Certainly the release of the year.