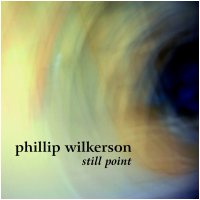 Earth Mantra #earman047

Format: 256Kbps MP3
Number of tracks: 8
Genres: Ambient, Electronic, Drone, Abstract

Direct URL: earthmantra.com/stillpoint
Release Mirror Site: Click Here
Visit This Artist: Click Here
Contact This Artist: Click Here

Download: #1 (114 MB) More Options Help

One of the more active ambient and electronic artists around is Phillip Wilkerson, a truly gifted musician who hails from Florida in the USA. His music spans numerous genres, including progressive electronic, glitch, noise, and of course, luscious textural and tonal ambient.

Earth Mantra is very proud to bring you Phillip's latest release, entitled Still Point. Inspired by the poetry of T.S. Eliot, this is a magnificent pure ambient release, extremely approachable and very much in the vein of Thom Brennan or Kit Watkins, but with Phillip's indelible uniqueness and vision.

An ambient neophyte could do MUCH worse as an introduction to ambient music than to listen to this beautiful release, while collectors will instantly recognize the talent that went into it. Put concisely, this drifting music will lull you into a different realm, and with the right environment (we recommend headphones, dimmed lights, and cedar incense), the experience can achieve nothing short of transcendence. Simply gorgeous music.

We think this is one of the top all-around ambient releases of 2008 and are very excited to bring it to our listeners. Highly, highly recommended.
All Earth Mantra releases are available under the Creative Commons Attribution - NonCommercial - NoDerivs 3.0 Unported license. For commercial use, please contact us.
Comments
January 01, 2011 - Darrell Burgan
Included in Star's End Radio's Significant Releases of 2010.
September 08, 2010 - Thirdsun
Still & Moving - Astreaux World Weekly Top 10, 9/6/2010.
May 09, 2010 - Darrell Burgan
Top 30 for April 2010 on Star's End Radio.
April 12, 2010 - Darrell Burgan
Played on Ultima Thule, Australian ambient music radio, on April 11, 2010.
April 04, 2010 - Darrell Burgan
Played on Star's End Radio on April 4, 2010.
April 03, 2010 - Darrell Burgan
Read Phil Derby's review on Electroambient Space.