Arcticology - Music For Daydreamers (2008)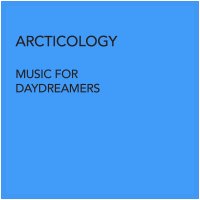 Earth Mantra #earman053

Format: 320Kbps MP3
Number of tracks: 6
Genres: Ambient, Electronic, Drone

Direct URL: earthmantra.com/musicfordaydreamers
Release Mirror Site: Click Here
Visit This Artist: Click Here
Contact This Artist: Click Here

Download: #1 (121 MB) More Options Help

This is the second release by Dale Humphries, aka Arcticology, and we are very happy to bring it to you via Earth Mantra.

Continuing where he left off with his seminal debut album Looking For Satellites, the artist has this time created a masterwork of interconnected sounds and ideas, with his trademark sparseness and attention to detail. Entitled Music For Daydreamers, this is indeed a collection of sleepy, dreamy floating ambient pieces, sometimes strongly evoking Eno, but always with a fresh and modern approach to sound design.

Unlike some floaty ambient music out there that is nothing more than ear candy, one can sense the layers-beneath-layers in this music, rewarding the listener who journeys through this album multiple times. Fair warning, though: this music is so smooth and long-flowing that only the more caffeinated of listeners can avoid spontaneous trance states, or dare we say, dream states (pun intended). This is lovely music for sleeping, as well.

We were floored by Dale's first release, and our Arcticology-induced astonishment continues with this exceptional album. Please just take care not to operate any heavy machinery while listening, as that might be a safety concern. Highly highly recommended.
All Earth Mantra releases are available under the Creative Commons Attribution - NonCommercial - NoDerivs 3.0 Unported license. For commercial use, please contact us.
Comments