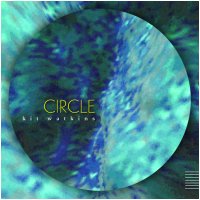 Earth Mantra #earman055

Format: 256Kbps MP3
Number of tracks: 12
Genres: Ambient, Electronic, Field Recordings

Direct URL: earthmantra.com/circle
Release Mirror Site: Click Here
Visit This Artist: Click Here
Contact This Artist: Click Here

Download: #1 (228 MB) More Options Help

Every now and then we at Earth Mantra have the privilege to re-release something that is already a true classic. Today is such a day, and this album is such an album. Originally released back in 1993, we are ecstatic to bring to you the Creative Commons release of Kit Watkins' seminal classic Circle.

This is textural ambient music, folks, from a time when there hardly was such a thing, chock full with environmental field recordings, samplers, flutes, percussion, and Kit's exquisite sound design. The album includes a variety of natural soundscapes such as summer storms, autumn crickets, spring birds, and winter streams, carefully interlaced with music and rhythm, and presented in an interwoven quilt of immense detail. Of particular note are the hauntingly beautiful owl calls and other bird songs acquired especially for this release from the Cornell Laboratory of Ornithology. Majestic and exhilarating.

BillBoard went so far as to call it "... one of the true innovative classics of environmental / ambient / collage space music, taking listeners on a seductive 59-minute journey through the sounds of water, wind, rain, musical instruments, animals, insects, objects, and machines. It's a soothing, drifting, and picturesque travelogue that honors our natural environment. Relaxing, positive, never abrasive, Circle has a totally universal appeal - anyone, anywhere, of any age, would like this."

As one of very few people we would call "ambient grand masters", Kit Watkins is justifiably beloved for his unparalleled ability to create ambient music that truly is musical in every sense of the word. This phenomenal album, however, shows off his ability to add another dimension to the music, that of sound design, texture, and tonal sculpture. And Kit does it all with natural, acoustic sounds that, once blended, sound as otherworldly as they are instantly familiar. Pure genius.

This is a classic release that Earth Mantra is honored to bring to you via Creative Commons. A must-have for all lovers of ambient music.

Note: the album is provided both as a single seamless recording with all crossfades preserved, as well as broken up into individual tracks, to allow the listener to hear the album as originally envisioned as well as on a track by track basis.
All Earth Mantra releases are available under the Creative Commons Attribution - NonCommercial - NoDerivs 3.0 Unported license. For commercial use, please contact us.
Comments
March 30, 2010 - Wm. Allen
Kit Watkins is one of those rare artists that keeps producing intriguing music. I purchased Circle years ago on CD and am glad to see it available to an even wider audience here. As a previous reviewer notes, at first listening it seems like Watkins has simply strung together a series of ambient and nature soundtracks, but there is much more going on beneath the surface. I still believe that "Dawn's Return" is one of the most clever and emotionally satisfying ambient works ever. (Listen to what the clicks at the end of the piece become...) This music is truly transformational! Thanks to Earth Mantra for a great site!
April 24, 2009 - Michael Sandler
At first this sounds like just another nature sounds recording. Then you realize Watkins isn't just stringing together some pretty sounds from Mother Earth. He's making compositions with them. Brain and Spirit are nurtured, all in one album that is just plain pretty to listen to.
January 15, 2009 - mystified
Really, a very nice journey, easy on the ears and engaging. I can see why people like this one. Recommended!