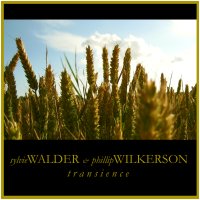 Earth Mantra #earman063

Format: 256Kbps MP3
Number of tracks: 12
Genres: Ambient, Electronic, Drone, Abstract, Experimental, Field Recordings

Direct URL: earthmantra.com/transience
Release Mirror Site: Click Here
Visit This Artist: Click Here
Contact This Artist: Click Here

Download: #1 (124 MB) More Options Help

Collaborations between well established ambient artists are usually the source of amazing new music, novel creative directions, and most importantly, good fun. This new album entitled Transience, a refreshing collaboration between Phillip Wilkerson and Sylvie Walder, accomplishes all of that, and then some. Combining Wilkerson's refined ambient aesthetic with Walder's beautiful and evocative field recordings, we feel this album is nothing short of revelatory.

Folks, this is some of the most innovative new ambient music we've heard in awhile. With all of the restrained elegance of an Eno recording, but also with the pushing of boundaries of a Robert Rich album, and combined with the fresh air of wide ranging field recordings, this is truly a superb release, one of our favorites of 2008.

We can only hope that this duo decides to collaborate again, and soon. Highly, highly recommended.
All Earth Mantra releases are available under the Creative Commons Attribution - NonCommercial - NoDerivs 3.0 Unported license. For commercial use, please contact us.
Comments
October 05, 2010 - Richard VFA
Very nice sciency & atmospheric ambient, quite minimalistic with interesting sounds going on, making it an enjoyable listening experience.