Palancar - Sea Turtle Island (2008)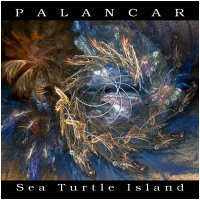 Earth Mantra #earman064

Format: 256Kbps MP3
Number of tracks: 4
Genres: Ambient, Electronic, Drone

Direct URL: earthmantra.com/seaturtleisland
Release Mirror Site: Click Here
Visit This Artist: Click Here
Contact This Artist: Click Here

Download: #1 (107 MB) More Options Help

Recorded live as "Professor Blackmountain" on November 8, 2008 at Music Island / Sea Turtle Island in Second Life. A collection of four improvisational ambient performances, Sea Turtle Island is an exact representation of what the audience heard that day, clams and all.

Special thanks to Linda Rogers for her tireless efforts in supporting independent music and for the beautiful artwork.

All Earth Mantra releases are available under the Creative Commons Attribution - NonCommercial - NoDerivs 3.0 Unported license. For commercial use, please contact us.
Comments
February 02, 2012 - Wanderlust
I find it hard to believe that this gem of an album is an improvisation, as it feels structured and thought out throughout. I love the second movement in particular, with its musical waves advancing and receding, as if breathing.
December 22, 2010 - Kate Miranda
Gosh that was such a good concert. We miss you in Second Life and particularly on Music Island. Hope you are well wherever your travels are taking you.
December 23, 2009 - Erick
Brilliant music, a feast for the ears! It is hard to stop listening to this music.