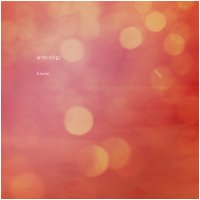 Earth Mantra #earman068

Format: 320Kbps MP3
Number of tracks: 10
Genres: Ambient, Electronic, Drone

Direct URL: earthmantra.com/haven
Release Mirror Site: Click Here
Visit This Artist: Click Here
Contact This Artist: Click Here

Download: #1 (118 MB) More Options Help

Just as if he were an old friend returned from a long journey away, we welcome our friend Dale Humphries back to the shores of Earth Mantra with this beautiful new Arcticology release Haven. And what a return he has made.

Arcticology has always been about pure blissful ambience, but he has truly outdone himself with this striking release. Heavenly waves of sound ebb and flow like tides on a timeless shore, while the artist's trademark attention to structure and detail ensures the music is as rewarding to the active listener as to the passive listener. Clearly Eno has influenced Dale in a major way, but just as clearly Dale has paid attention to the active ambient compositional structures that Mahler and Satie so aptly have demonstrated. The result is full-bodied well-rounded ambient music that excels on all levels. The musicology is firm and well established. The sound design is nothing short of gorgeous. The mood is breathtaking. Simply phenomenal work, from an artist we have come to expect world class results from. He does not disappoint.

What a way to kick off a new year! Earth Mantra is proud to release Haven as our first offering in 2009, and we are hoping it heralds a whole year of fantastic ambient music. Certainly we are hoping to hear more from Dale Humphries in 2009, and couldn't be prouder that he has chosen Earth Mantra to release his lovely music.
All Earth Mantra releases are available under the Creative Commons Attribution - NonCommercial - NoDerivs 3.0 Unported license. For commercial use, please contact us.
Comments
August 04, 2012 - Eric
This album is exactly what I've been looking for: soft, light, and clean (as Nelson put it), with melodies that just make it seem to float along happily. I just want to listen to it over and over and over again! :)
May 15, 2011 - Nelson Briles
Often, ambient music can evoke certain feelings or sensations. It's weird but the overall sense I get when listening to Arcticology's music is "clean". No clutter or hyperbole---just very good, "clean" ambient.
January 21, 2009 - Ambraduna
This music is so intense, mesmerizing, submerging and full of vast spaces. Ambient music in its finest essence! Thank you heartily. Love music