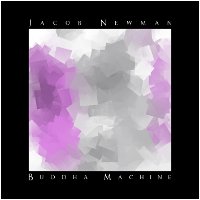 Earth Mantra #earman079

Format: 320Kbps MP3
Number of tracks: 1
Genres: Ambient, Electronic, Drone, Abstract, Space Music

Direct URL: earthmantra.com/buddhamachine
Release Mirror Site: Click Here
Visit This Artist: Click Here
Contact This Artist: Click Here

Download: #1 (172 MB) More Options Help

We are happy to welcome Jacob Newman to the Earth Mantra family of artists, who brings us a beautiful droney remix of the FM3 Buddha Machine.

For those not familiar, the Buddha Machine is a divine little portable device whose sole purpose is to emit constantly changing ambient music. Here's the URL for the main site:

http://www.fm3buddhamachine.com

As you might guess, we at Earth Mantra think this product is one of the coolest things around. But even cooler, FM3 has decided to release the sounds of the device under a Creative Commons license, and in fact actively encourages people to reuse the sounds and remix them into new music. As a result, we encourage all Earth Mantra listeners to check out FM3, and if so inclined, invest in a Buddha Machine of your own.

With this release, Jacob has taken raw material from the Buddha Machine, processed and remixed it, and translated it into a single longform ambient piece of immense depth. One of the coolest things about this piece is how perfectly it satisfies Eno's definition of ambient music: the notion that the music should be as "ignorable as it is interesting". While we would never suggest that Buddha Machine should be ignored, it most certainly makes a perfect backdrop for almost any activity. But likewise, it is also very listenable and approachable, completely suitable for the active listener as well.

Another particularly tasty aspect of Jacob's mix is the patience with which the music evolves. He has blended numerous disparate themes into one cohesive whole, but done it with such sublime patience and care that one almost doesn't notice the transitions when they occur. Truly masterful work.

We are very pleased that Jacob has released his lovely Buddha Machine mix on our label, and hope that this is just the start of more beautiful ambient music from this talented artist.
All Earth Mantra releases are available under the Creative Commons Attribution - NonCommercial - NoDerivs 3.0 Unported license. For commercial use, please contact us.
Comments
July 25, 2011 - Christian Doil
Very-deep–meditative-longform-music.
June 01, 2009 - Darren
Beautiful work, Jacob! This is on constant rotation! ;-)