Petal - The Last Season (2009)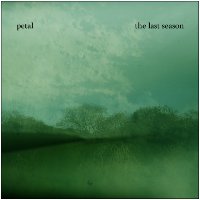 Earth Mantra #earman089

Format: 320Kbps MP3
Number of tracks: 9
Genres: Ambient, Electronic, Drone, Acoustic

Direct URL: earthmantra.com/thelastseason
Release Mirror Site: Click Here
Visit This Artist: Click Here
Contact This Artist: Click Here

Download: #1 (133 MB) More Options Help

Earth Mantra is proud to welcome acoustic ambient wizard Jon Wheeler of Petal to our netlabel, with his magnificent and refreshingly unique new album The Last Season.

This album is all about contemplation and tension, and musically represents a meditation on memory and the loss of context. The music asks a question: when a person or place that we associate with certain memories ceases to be, how far does grief overtake truth? To answer that question, Jon's goal was to create a soundtrack for a fictional movie, one that would have a high level of human emotion and content, but which wouldn't have a single person actually in it. In this imagined film, the music would have to drive the narrative and completely compensate for the lack of a human presence.

The soundscapes came about as a result of hardware failure. Forced by a system crash to move from a modern laptop to an ancient computer, Jon found there wasn't enough processing power to do anything fancy, nor was there enough storage to keep a lot of data. As a result, each day for a month, he recorded a half hour of loops and immediately threw away all except the best moments from the session, sometimes saving five minutes of useful audio, sometimes only thirty seconds, many days throwing the session away entirely. Amazingly, the loops were made mostly with banjo samples (acoustic and electric), along with some software synths for the drones. When Jon had collected about an hour's worth of audio, he began mixing those which were most complementary, usually recombining and remixing the same loops over and over again.

Throughout this process Jon began writing melodic themes on acoustic guitar, which complemented the textures and mood of the evolving loop mixes. All the while, the narrative framework for the fictional motion picture came together in his head. When the laptop finally came back from the shop, Jon recorded the melodic themes he had been composing and finalized the soundscape/loop mixes, combining the drones with the themes themselves, producing the fictional soundtrack at long last.

The result was this marvelous album, a delicious and fascinating fusion of dark ambient and acoustic instrumentation unlike anything we have ever heard previously. Folks, we listen to a lot of ambient music, but we are floored by what Jon has achieved here. To transform the banjo and acoustic guitar, staples of Americana not electronica, into such evocative and mature ambient pieces as these is a flat-out jaw-dropping accomplishment. And regardless of how he produced it, the music of The Last Season is simply beautiful.

In fact, we believe Jon Wheeler may be one of the most creative and ingenious ambient artists active today. We certainly could not be prouder to be bringing you this gorgeous and emotional release. Highly highly recommended.
All Earth Mantra releases are available under the Creative Commons Attribution - NonCommercial - NoDerivs 3.0 Unported license. For commercial use, please contact us.
Comments
August 05, 2009 - Carl Sagan's Ghost
This is a great release. I love the atmosphere. The first two tracks start off dark, and then things lighten up a bit with the introduction of the acoustic guitar in track 3. Really well done. The whole thing flows nicely.