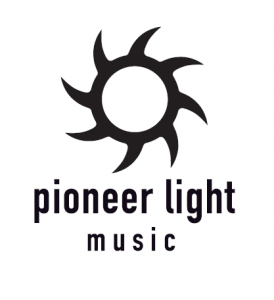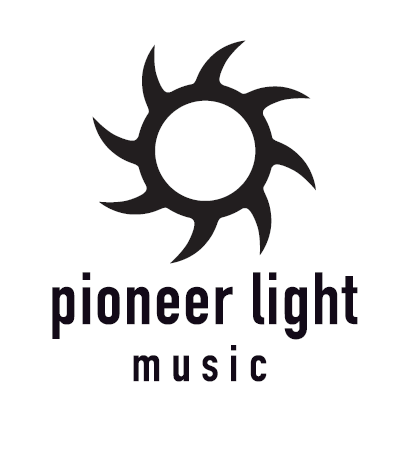 ABOUT PIONEER LIGHT: The Pioneer Light Music label was launched in May 2011 by Steve Brand, in cooperation with the Relaxed Machinery label. Pioneer Light was conceived by Brand (with the encouragement and assistance of Geoff Small and John Koch-Northrup) to house and facilitate the re-release of Brand's older works. Brand said of Pioneer Light: "I feel strongly that these albums deserve more and better exposure, and creating my own label is a chance to reclaim, revisit and reenergize those older pieces, as well as independently showcase some new, more unique works."
"SoulSpiral," the re-release of the 2008 album, was the inaugural Pioneer Light release, and is now available at CDBaby.com.
Thanks to John Koch-Northrup and Geoff Small (åpne sinn) at Relaxed Machinery.
LATEST NEWS:
COMING FRIDAY, MARCH 16, 2012: The re-release of the re-mastered 2009 release, "Spiritual Science" 2-disk collaboration with Ishq/Matt Hillier. Released on CDBaby, Bandcamp and most all other digital outlets.
From the original release blog:
"I have been an Ishq (Matt Hiller) fan for about 3-4 years. I found his music as part of my complete immersion in the music of the Ultimae label (Ishq kept showing up in the 'If you like this, you'll like this' area of iTunes). I bought 'Orchid' and was hooked. I love his atmospheres and beats, the delicacy, expansiveness and expressiveness of feeling, and his intuitive and spiritual approach to music. Really feels like home to me. Anyway, Matt had some free loops of his sounds on his site at that time and I couldn't resist—I used some in a piece and sent the piece to him, Matt kindly responded. I then suggested a collaboration. He quickly sent me a entire DVD of unique material, and here we are. Very easy and organic. I think everyone will really enjoy these disks which are a very nice mingling of our individual sounds; you can hear the Ishq influence, but overall, probably a bit of a darker journey than his own work, but still spacious, organic, emotive."
MARCH 6, 2012: "Codex, " originally released in 2008, was a sort of sampler of my work to that date. Timing in at just over 2 hours, I've remixed, re-structured and/or re-mastered most of the tracks, for this re-release. Frequent collaborator, Jonathan Benham, who did the art for the original release, created some beautiful art once again for this version—.pdf booklet and a wallpaper (as well as another surprise) included with the download.
Track 1, "City of the Sun" is a remixed version that was included on the 2011 re-release of "Cahokia." Track 2, "LightTools" is an re-structured, re-mastered edit of the long form album of the same name from 2006. Track 4, "Another Kind of Time" (slightly altered title from original) is a re-mastered version from my 2007 release, "Twlightmind." Track 5, "Song for Illumination," from the 2006 "Awakensong," has been entirely re-mastered. Track 6, "We Could Not Be Viewed with the Naked Eye," is an alternate mix of the track included on 2008's "Because We Were Once Covered in Gold." Track 7, "Through the Lens of Love" is from my 2008 Hypnos Secret Sounds release, "Bridge to Nowhere." Track 8, "Pale Blue Orb, " is an edited and re-structured version of a long form that later became the 2010 double long form release on Relaxed Machinery, "Coniunctio." Track 9, "Golden Cloud" is taken from my 2009 Hypnos Secret Sounds release, "Children of Alcyone."
Pioneer Light releases:
Bridge To Nowhere_pl0008 (February 22, 2013)
Track Of The Full Moon On Water_pl0013 (February 1, 2013 – Bandcamp Only)
Wrapped In Leaves ep_pl0012 (January 1, 2013 – Bandcamp Only)
Sunprints_pl0007 (September 26, 2012)
Spiritual Science_pl0005a-b (March 16, 2012)
Codex_pl0004 (March 6, 2012 – Bandcamp Only)
Cahokia_pl0003 (October 28, 2011)
Upwelling_pl0002 (September 2, 2011)
SoulSpiral_pl0001 (May 13, 2011)
LightTools_pl0009 (August 8, 2008 – Bandcamp Only)
Epicenter Of A New Dawn ep_pl0006 (June 6, 2008 – Bandcamp Only)