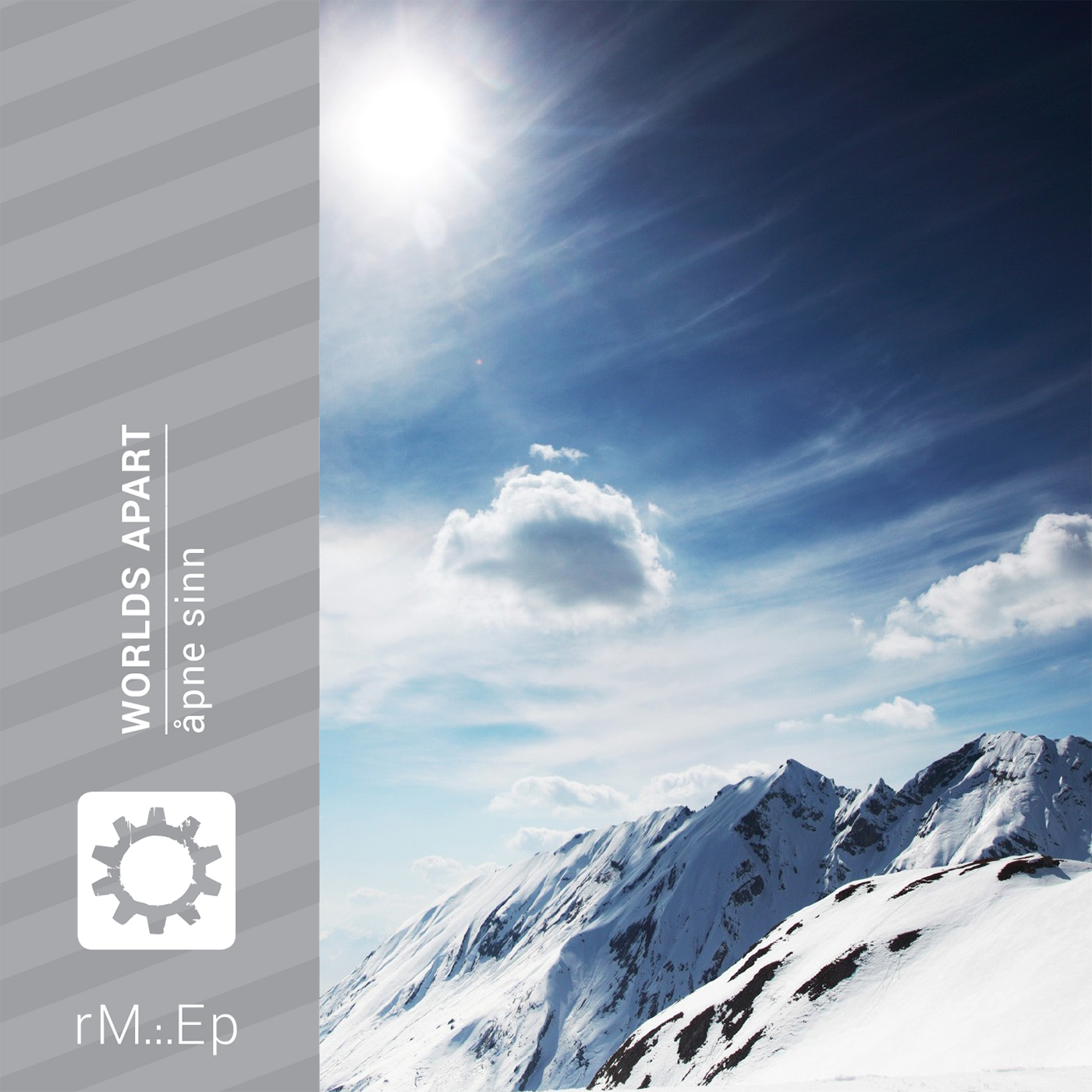 Released:
January 2015
Downloads:
Band Camp
Extras:
CDR Insert PDF
Hi Res Cover
Release Info
'worlds apart' started as a full-length release more than 16 months ago. The first pass of 'auspice' left the studio in late 2013, and was something that I was incredibly proud of. Other tracks followed – some quickly, some at a slower pace. The album was going well.
Then something happened. Short story – I overextended the RAM available to my 32-bit ACID platform in my 64-bit Windows environment. I had to ditch; throw out ACID, welcome in Ableton and pretty much start over. And this took a long time.
These tracks are the only finished products of what would have been my third full-length album. Today, I still love these tracks but need to move on from this time in my life. To create something new.
And the rM.:.Ep is born.
Track List
1. auspice [10:34]
2. slight return [05:00]
3. seven times, seven ways [07:31]
4. worlds apart [06:54]
Credits
Music by Geoff Small
2014 BeachDog Music
Mastered by peter james
Design and Execution by Steve Brand
Samples courtesy of freesound.org
auspice – proxima4: desert simple, tuig: tuig1
worlds apart – asbjornflo: outside, xserra: imam prayer Istanbul
With deepest thanks to SB, JKN, JS, pj
Dedicated with all my heart to EAMS
"When you love someone, tell them seven times, seven different ways"
Preview
Reviews
[child-pages child_of ="2528″ meta_key="release" meta_value="rmep0001″]